The biography of Akkad hairdresser
I'm passionate about giving you the perfect haircut! Achieving success requires both hard work and creative thinking, and I strive to develop myself every day to ensure that you leave my barbershop with the best haircut of your life. Al-Akkad's Barber has been honing his craft since childhood, amassing over 12 years of experience in hair cutting and shaving. He learned the art of hair cutting in Syria and worked in other Arab countries to obtain certification. After moving to Europe, he earned additional certifications and eventually established his own professional salon.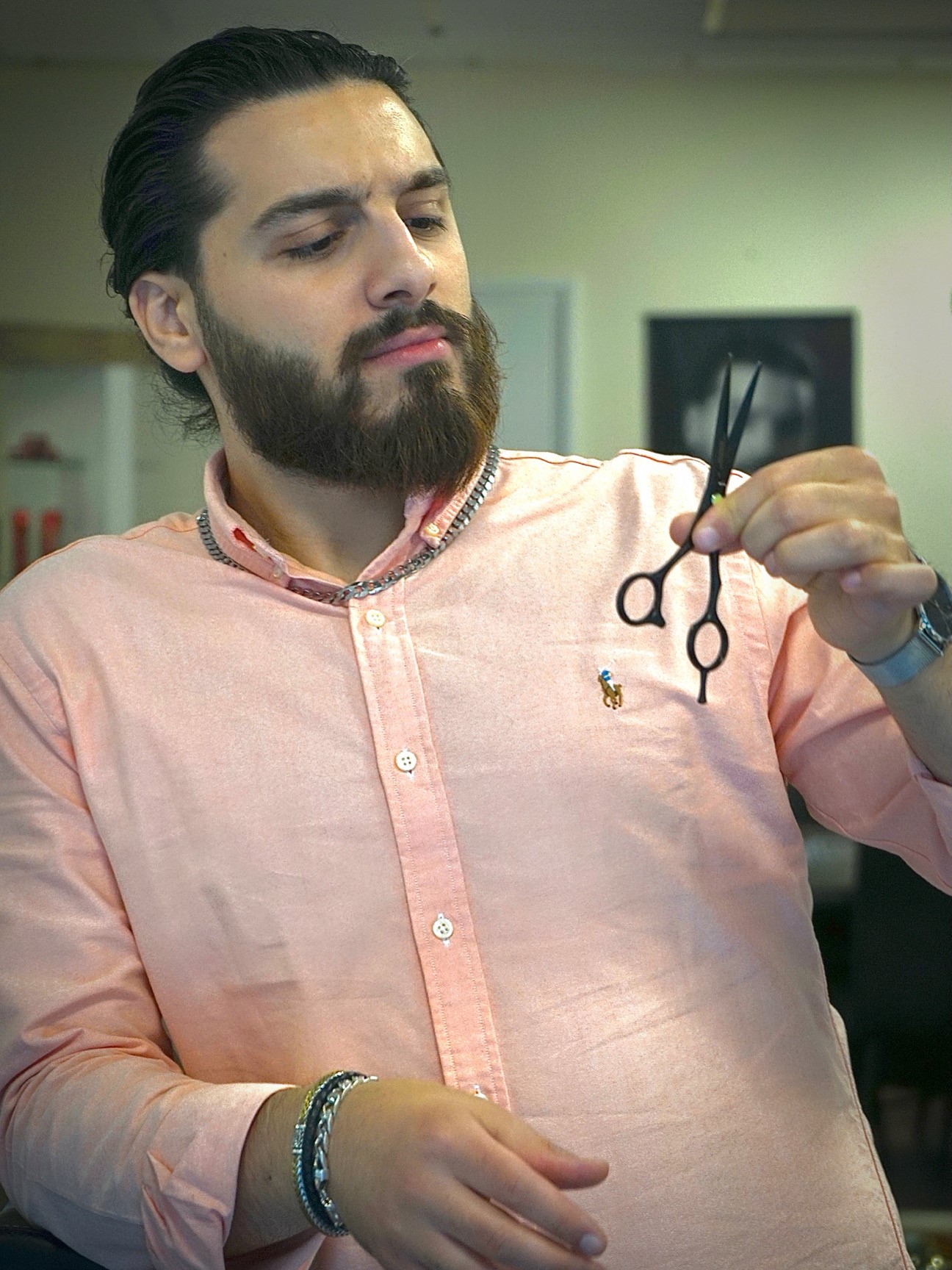 Akkad's passion for his work lies not in monetary gain, but rather in achieving success and ensuring the happiness of his clients. This brings him great inner satisfaction as he works with full dedication and commitment. Seeing his clients' smiles fills him with joy and motivates him to work harder. Akkad takes pride in his work as a barber, as he helps his clients improve their appearance and feel more comfortable in their own skin. He firmly believes in continuous growth and development, striving for new successes every day. By following us, you can join us on this journey to becoming a better, more confident version of yourself. Thank you for choosing Akkad, and we look forward to serving you with the highest quality and care. Best regards from the Akkad team.
Take care of your skin to gain relaxation
A clear skin is the secret to human beauty, as it always catches attention, and the more attention it receives, the more beautiful it is, so a person should take care of it and always keep it clean. At Akkad's shop, it cleanses the skin in a delightful way. It removes whiteheads, blackheads, oil, and dirt from the face in the style of steam, facial scrub, and high-quality creams.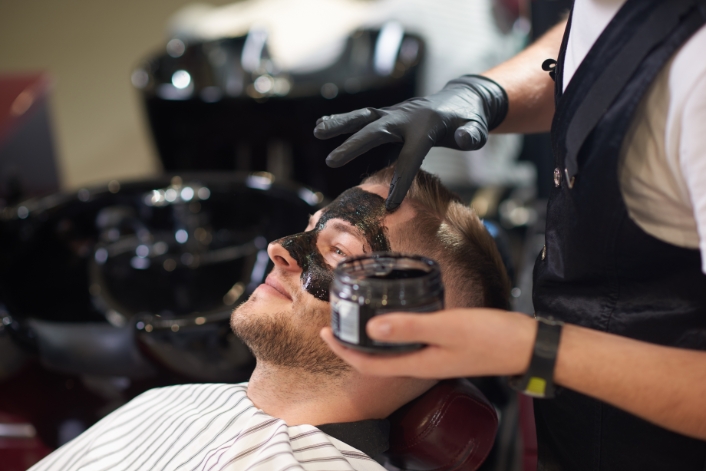 New hair color with new life
If you want to dye your hair in lighter colors such as blonde or silver, it is advisable to consult a hair expert first. This is because the process of dyeing dark hair in lighter shades, especially blonde, can be a complex process. At Akkad's shop, we have a team of professional hair experts who are experienced in various methods and techniques of coloring hair in different shades of blonde and other light colors. Our experts use high-quality hair dyes and products to ensure that your hair looks vibrant, shiny, and healthy after the coloring process. In addition to the expertise of our professionals, we offer a wide range of hair colors to choose from. From platinum blonde to golden blonde, ash blonde, and many more shades, we have a color for every style and preference. Our hair experts will guide you in choosing the best color that suits your skin tone and personal style. At Akkad's shop, we believe that experimenting with new hair colors is a great way to break free from boredom and add a new spark to your life. So, book your appointment with us today and try out new hair colors to renew your look and feel more confident. Trust us, you won't be disappointed with the results!